Social Media Management Tool
Everyone wants to spread the content or product and reach to more people. Want to reach to more people you will have to use Social Media.
There are many social media options but have you time to use these?
No, Off Course not.
Then what to do?
In this case you have to take the help of Social Media Management/Scheduling Tool. As A Social Media Manager, you have many tasks as Creating content, scheduling shares, engaging with followers, re-purposing content, sharing others' content, community management and more.
Make these work more effective and less time taking by using Social Media Management/Scheduling Tool. There are many Social Media Management/Scheduling Tools which are very effective and fruitful.
Here I am presenting Top 10 Social Media Management/Scheduling Tools :-
You can manage many Social Media accounts with the help of HootSuite. It is the tool which is used by most people. More than 10 Million professionals are using this. It is the best tool for agencies. It can handle hundreds of account.
First you need to add your every Social Media account like Facebook, Twitter, Linkedin, Google Plus, Instagram, WordPress and more; Choose the particular account and start the manage your posts. If you need any help you can ask to them. They are very helpful.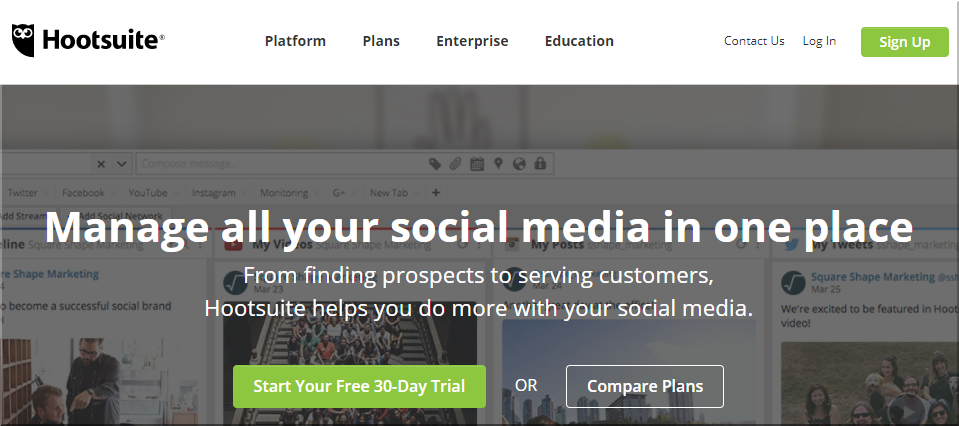 This is another great tool for Social Media Management. You can manage your every post of any account. You can share your posts to Facebook, Twitter, Linkedin, Google+ and Pinterest. This is available for marketers and agencies both.
It is very simple, easy-to-use and easy-to-navigate which makes you more efficient. It provides you reports too which are very useful and easy to understand the data which help you to sharpen your social media campaign.

It helps you to manage your accounts in very easy way. This is another most powerful Social Media Management Tool which is available with different pricing options. Manage each and every account individually and increase your content or product.

The interface are very simple. It helps you to curate your visual content. Type your post, shorten your URL and share your content on different sources. It offers 5 different pricing plan. It is offering free plan too with limited options.

This one is perfect for agencies. It provides you option to add multiple account of twitter and Facebook. You will get instructions for setting up your account. You will get statics as well. This tool is little bit different from other tools. It basically focuses to make better communication between Customers and businesses. You can try this tool without paying them; by using their free plan.

Another great tool which is full of many different options. This one is unique in the field of Social Media Management Tools. It helps you to measure and optimize your social media marketing decisions. It provides reports and new ideas. You can customize the reports.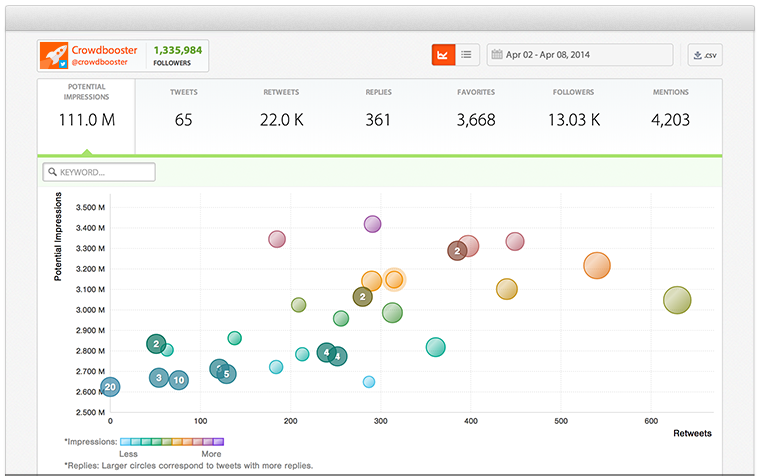 SocialBro is only for Twitter marketing. It helps you to schedule the contents. It provides you the reports and helps you to create ads on Twitter.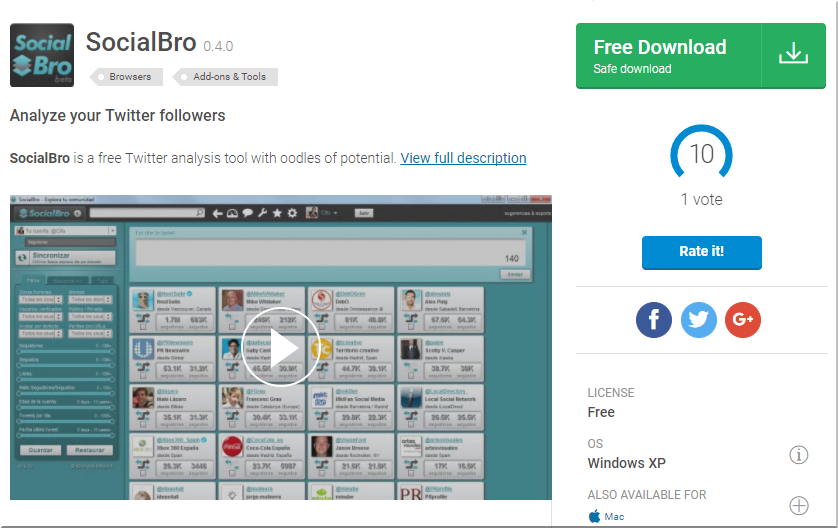 It is a B2B Social Media Management Tool. It basically focuses on generating leads and gain money for you.

IFTTT is "If This Then That". This one is unique with different options and ideas. It is an automation tool which saves your lots of time. This tool is linked to you services and whenever you make a post it automatically tweets that link. It is very easy to use.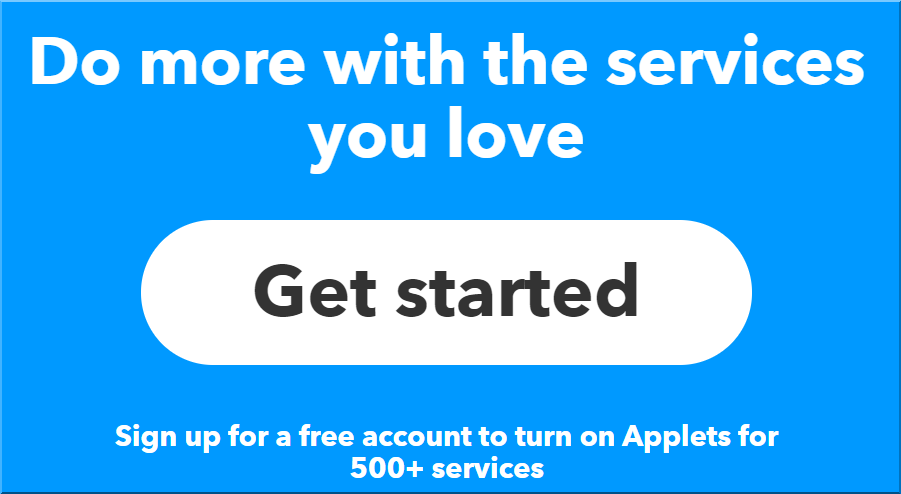 It works on Real time data. It analyzes the user behavior and optimize the each and every post according to that. It predicts best time too and publish the content. It optimizes the content and audiences and check the relevancy before going to publish the content.

Now you are familiar with every top Social Media Management/Scheduling Tool. You know the advantages and features of every tools. Which one have you to choose according to your business choose the best one which suits you better. Remember a good understanding of Tools will make you more effective and efficient in your arena.
Read Also:- Free SEO Tools