Overview Of Search Engines
According to Wikipedia:- A program that searches for and identifies items in a database that correspond to keywords or characters specified by the user, used especially for finding particular sites on the World Wide Web.
Search Engines have been designed to provide the information about any things to the users.  There are many search Engines which are trying to give the best, accurate and most relevant result to the users.
At A Glance : Search Engines
| | | |
| --- | --- | --- |
| Search Engine | Founder, Year | Present CEO |
| Google | Larry Page & Sergey Brin, 1998 | Sundar Pichai |
| Yahoo | Jerry Yang & Devid Filo, 1994 | Thomas J. McInerney |
| Bing | Microsoft, 2009 | Managed By Microsoft |
| AOL | Marc Seriff, Steve Case, Jim Kimsey, 1983 | Tim Armstrong |
The result provided by Search Engines, search performed by users is called Search Engine Result Page (SERP).
The word used by user to search the things is called Keywords. We can choose result what we want to see like News, Images, Videos, Maps, Books and Flights. There are Search Engines show the Organic Results, Local Result and Paid/Advertising results on SERP.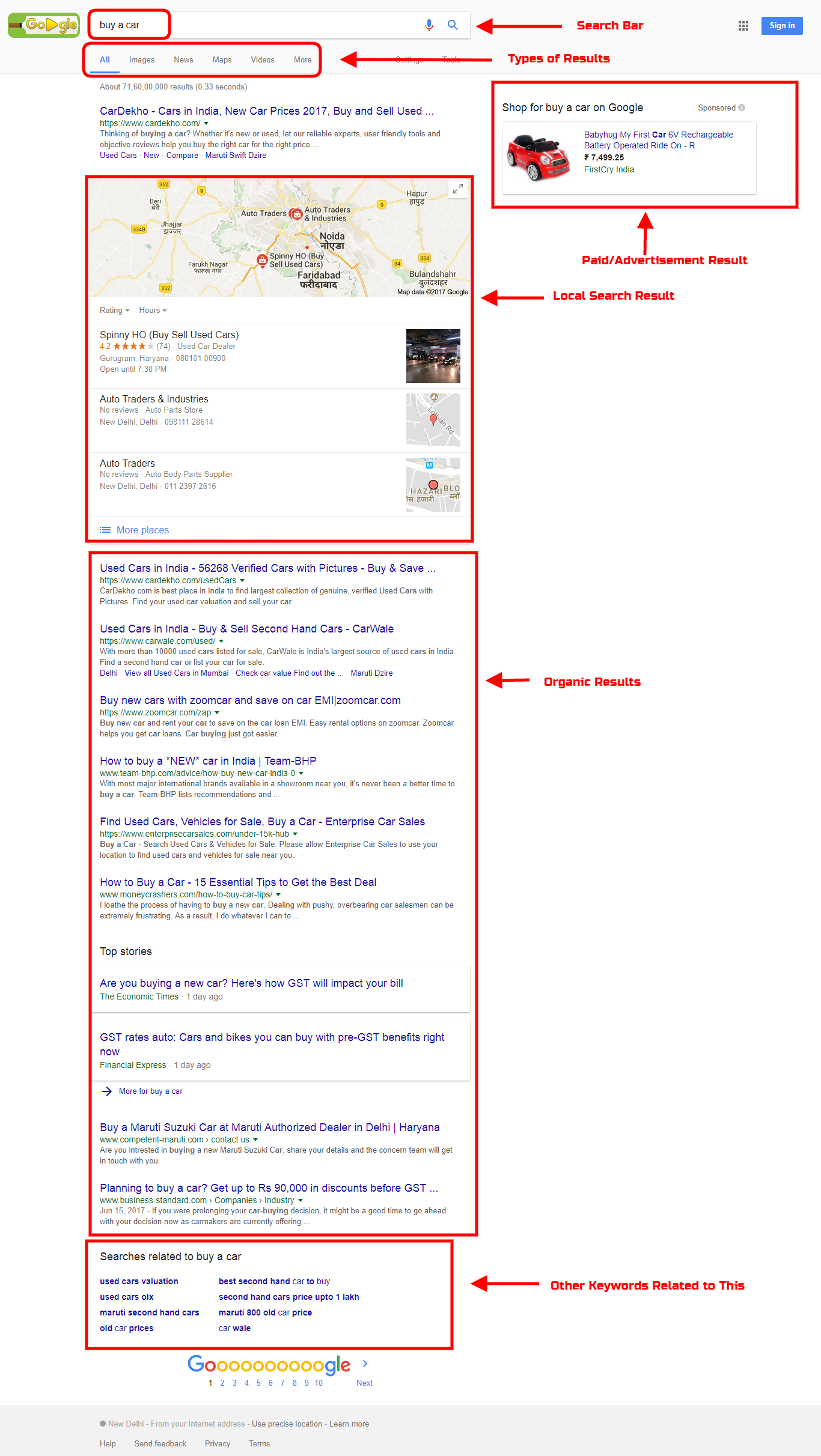 Read Also: What Is Search Engine Optimization