Setup Google Analytics Account
Congrats!!!
Now You have your Website.
Let's learn in easy steps how to Setup Google Analytics Account
Step 1 – Sign Up
https://analytics.google.com/
Simply Click on Sign Up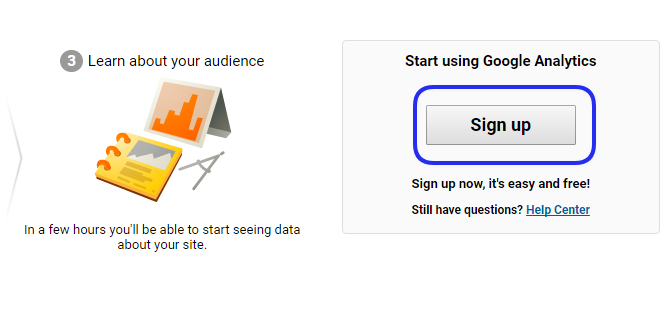 You can Sign up with your that details which you use for primary account for Google Account or You can use the same details what you use for Gmail Service.
Setup Your Account
Now Need to define the various areas.
What would you like to track – Select Website

Account Name – Here you have to give a name. Your Brand name would be fine to give here.
Website Name – Jot down here your website name.
Website URL – Here it gives option to select between http:// & https://
Select according to yours; And in next box put the website URL (Do not use here http:// or https://).
Industry Category – Select your most relevant category; it may be that you could not find your exact category then use most relevant one.
Reporting Time Zone – Choose your time zone. If you do not know your time zone check it out in Google.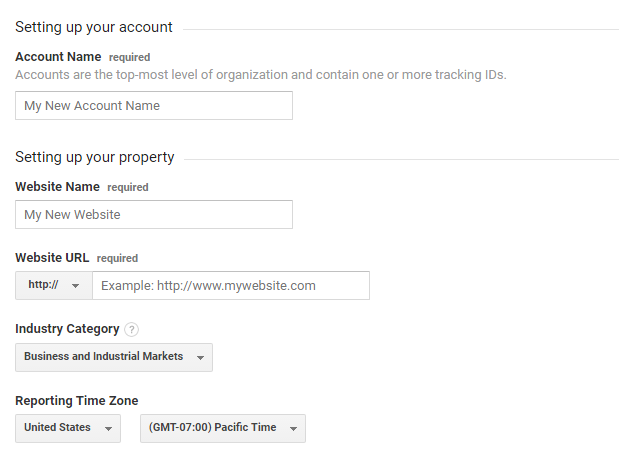 Get Tracking Code
Once you completed the upper steps; now you are able to get your tracking id.
Step to get Tracking ID
Admin>>> Tracking Info>>> Tracking Code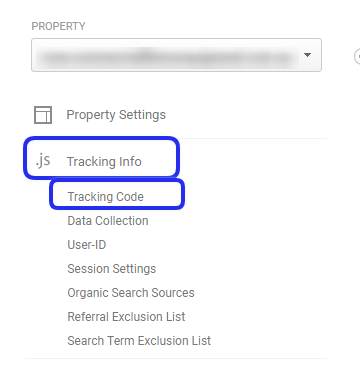 And Copy this code.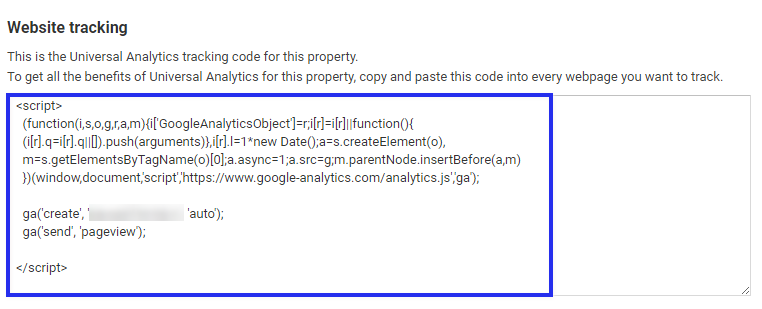 Add The Code in Website
Now need to add the tracking code in your website. It can be add with the help of two different steps:-
If you are using WordPress
It is very easy to put the tracking code in the website while using WordPress. There are almost every plugin supports this e.g. SEO Yoast, All In One SEO and more.

Here you just need to put the tracking id e.g. UA-XXXXXXXX-X
If You Are NOT Using WordPress
It might be little bit difficult for you if you are not using wordpress.
Just copy the Tracking Snippet Code from Google Analytics and paste it below the header tag in your website.
Is It Working ?
Now you need to verify this whether this code is working or not.

In the just front of your tracking code in Google Analytics there is an button Send Test Traffic : click over it. It will bring you to your website if everything is fine.
You can test it in another way too
Report>>>Real Time >>>> Overview
Open your website in separate browser and check into the Google Analytics
It will show you "Right Now" user is 1 if everything is fine.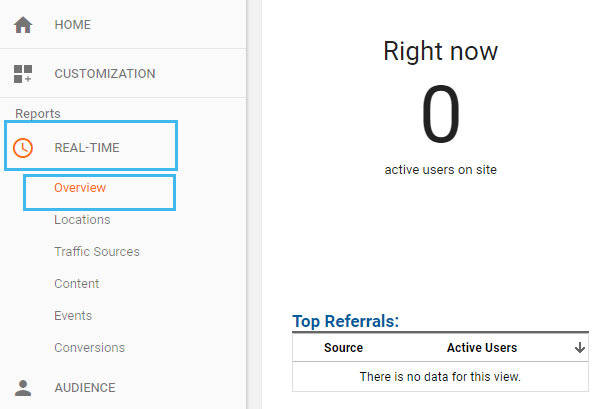 Hurray!!!
You have set up you Google Analytics Account. Now measure your visitors. Set up your Goal and make decisions based over data.
Read Also: How To Setup Goal in Google Analytics